Impact of Recent Technology Changes in HR Industry
By Sanmitra Trivedi, Director, Human Resources & Administration, Hitachi Payment Services Pvt. Ltd.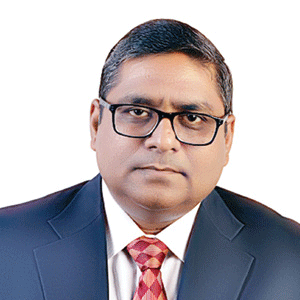 Sanmitra Trivedi, Director, Human Resources & Administration, Hitachi Payment Services Pvt. Ltd.
Technology has already made a change in the way we live our life today, from telecommuting to virtual meetings to ordering lunch to how we hail a cab.
For many years, the focus of HR Technology was to automate and integrate HR practices e.g., people records, Performance Management, Payroll, Talent Assessment etc. But the transformation of HR today is not merely reflective of the fast-paced technological advances around us but is also marked by the opportunities unlocked by them.
HR technology currently is in a disruptive phase, moving from cloud to mobile. And, with this, many core HR processes such as talent acquisition, performance management, talent engagement and learning are undergoing significant transformation.
The game-changing new technologies like Artificial Intelligence (AI), Machine Learning, and Internet of Things (IoT) have not spared even human resources function where traditionally human interface remained the most powerful tool.
It has largely been argued that inculcating Artificial Intelligence (AI) as a catalyst for hiring would strengthen candidate sourcing expertise and streamline HR workflow processes. Hiring challenges would be resolved easily and recruitment procedures would be simplified if company managements automate HR management systems. Machine Learning and Artificial Intelligence (AI) can greatly expedite the resume screening process and identify crucial skill gaps of candidates to determine their long-term suitability for a specified job profile. Recruiters are also largely turning positive towards deployment of chatbots for screening of candidates in the initial stages, granting much needed breathing space and time to HR personnel for performing value-added tasks. It is also anticipated that automated recruitment tools obliterate the bias element, a typical human characteristic, while undertaking a critical assessment of candidate competencies. This will ensure hiring of candidates solely on the basis of merit and talent.

However, there is also a catch: Machine learning algorithms are broadly formulaic in nature and at most can be useful for repetitive processes and may not be able to match the flexibilities of human intellect. In future, Block chain may influence HR the way we hire, collaborate, do reference checks etc. However, potential data privacy concerns for individuals may have to be addressed first before it adoption can really take off.

As Human Resources Function moves up the value chain with people being the only sustainable source of competitive advantage in a knowledge economy, attracting, retaining and engaging the workforce becomes a key goal for organizations. The motto should be to treat the employees on par with the customers. Taylorism has given way to the New Management Principle: "fair to company, fair to employee".

I also feel that with too much focus on HR technology, the spirit of Human Resources Function, at times, gets sidetracked that is based on strong human relations, compassion and emotional empathy at its core.

With all the technological changes, I believe that the emotional side of managing people will always remain constant. Always treat people the way you would like to be treated yourself. If you win their hearts, their minds will follow. Imagine its potential in an organizational context!!