How to Succeed in Digital Transformations?
By John Riccio, Digital Services Leader, PwC Australia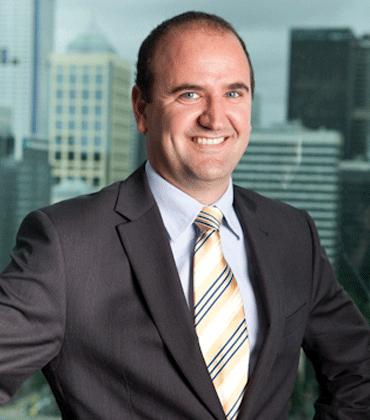 John Riccio, Digital Services Leader, PwC Australia
A common problem faced by many of our clients revolves around digital transformations. Specifically, how a comprehensive end-to-end transformation can be optimised for success, leveraging new technologies, ways of working, and customer experiences to reinvent an organisation for the new digital economy.
While the road to a successful digital transformation is almost always paved with good intentions, the road itself can be bumpy and dangerous. Statistics around the failure rate of digital transformations trace back to 2013, often reaching as high as 70 percent.
Can digital transformations be delivered in a way that maximises the chance of a successful outcome?
The Elements of Transformation
Core of this issue is how the key elements of an effective digital transformation (technology offerings, business practices, experience design, etc) intersect on a company's transformation roadmap.
It can be tempting for executive leaders to favour one element over another, experimenting in a piecemeal fashion to see what 'sticks'. Consider, for example, technology offerings. In 2014, PwC's annual CEO survey found 86 percent of US respondents viewed advancing technology as a pressing priority. In last year's survey, meanwhile, more than three quarters of CEOs said digital technology was creating value for internal and external collaboration
These figures would suggest best-practice digital transformations should take a technology-first approach – a high-tech version of the 'if you build it they will come' mantra. However, for an organisation with deeply entrenched views and well-worn processes, foisting new technology offerings atop an otherwise unchanged establishment risks putting the cart before the horse, layering new complexity onto unstable structures in need of top-down renovations.
Combining Business, Experience and Technology
Instead of viewing each component of a digital transformation as a separate process operating in isolation, business leaders should begin to view the entire transformation as a cohesive and ongoing whole.
PwC calls this the BXT method: realigning business structures around experience design, new agile ways of working and cutting edge technologies – weaving all these strands into the organisation's core DNA to ensure long-term success.
Organisations need to free themselves from pre-existing structures and processes, placing the changing needs of customers, front and center
Digital Transformation Case Study
What does BXT look like in action? Consider the story of a recent client – a large Australian institutional corporate.
The challenge for the client was sizable: how can they develop a whole new customer experience, access the new and fast-growing fintech market, and leverage established brands and assets without disrupting themselves?
At the time, the client was doing well, enjoying a strong competitive position and recently opening a new set of innovation labs. However, it was experiencing difficulty moving its laboratory experiments beyond the test phase and into the marketplace. It was also facing increased competition from new and fast-growing fintech startups.
A New Approach to International Payments
After the client joined forces with PwC, the BXT model was used to co-create a pragmatic and customer-centric new approach to one of the client's signature offerings. To do this, methodologies such as human-centred design, user insights, and market scanning were combined with technologies including data analytics, digital channel integration and mobile development.
The result was a new financial services offering featuring value propositions differentiated from both the client's previous products and its competitors. Highlighting both the client's key strengths and core brand values, the product also incorporated all the necessary regulatory requirements – particularly risk and compliance.
Delivered over five months, the client received a new customer experience, digital solution, go-to-market strategy, and scalable model connected to a new back end. With the aid of BXT, the client was more equipped than ever to go head-to-head with the fintech startups.
Rallying Around the Customer
In a business landscape littered with failed transformation programs, it pays to rally around a design-led approach, using the three lenses of business, technology and experience to deliver a transformation focused on client outcomes.
Organisations need to free themselves from pre-existing structures and processes, placing the changing needs of customers, front and center. In doing so, they will have to enter the business transformation space.
To maximise the success of transformation, business leaders should lead from the front, seeking to change the mindsets of every team member and empowering them with new technologies and working methods to operate in a different way. For this, clarity is critical: everybody needs to speak the same language.
A New Method to Drive Business Transformation
Ultimately, a true digital transformation isn't just new technology solutions, non-traditional organisational structures, or incorporating trendy new ways of working. It's much broader than that. It approaches problems from all angles, unearthing new value by viewing scenarios with fresh perspectives. By breaking down the siloes between business, experience and technology, companies in any sector can be brought into true innovation and industry disruption mindsets. It's not easy and it won't happen overnight, but it's necessary to ensure future growth and prosperity.
Founded in 1998, Price Waterhouse Coopers (PwC) is a network of professional services firms providing assurance, advisory and tax services. Headquartered in Sydney, Australia, the company has 756 offices across 157 countries with more than 223,000 people. PwC registered global revenue of $35.9 billion in FY 2016.