Effectively Planning the Deployment Strategy
By Joe Fousek, CIO, Fredrikson & Byron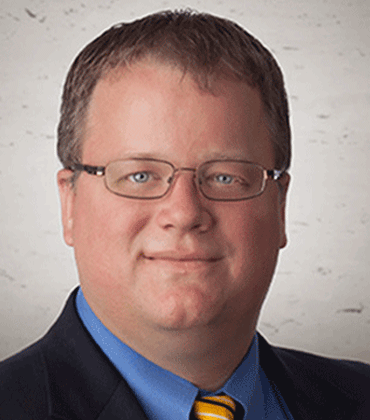 Joe Fousek, CIO, Fredrikson & Byron
From my perspective, the primary key to succeeding in a Microsoft Solution deployment is understanding that MS provides an extremely powerful platform, not a shrink-wrapped solution. Apple and maybe most other vendors give you a closed, safe solution with limited adaptability to your business needs. Microsoft gives you a series of products that form a business platform for adapting workflows and information storage to the needs and strategic plans of your organization. What comes with that power and flexibility is cost.

"Engage a consultant early in the scoping process somebody that has lead a similar implementation for another company in your industry"
Configuring the products to function on the plethora of platform combinations and integrations supported, requires consultant-level product experience and training or willingness to invest heavily in internal training and time for trial and error. As these platforms and other integrating technologies mature, upgrade paths are also expensive to research, test, and deploy. The resources associated with these advancement efforts become a hidden ongoing cost as well.


Take a SharePoint Intranet for example. Just about any IT Department could deploy a basic Intranet on SharePoint with relative ease. The problem is that nobody wants or would use a basic out-of-the-box SharePoint Intranet. To create a really valuable business hub for your company, you need much more. You need integration with your data repositories and business tools. Will you build those on your own or can you find them to buy off the shelf? Either way it will cost time and money to get it all working.
What about User Experience? If you are smart, you will go through a process of understanding what the user community wants from your Intranet, creating wireframes to help gauge whether you are hitting the mark, and working with developers who understand user experience standards (and are therefore more expensive resources). What about search? If you just turn on Fast Search out of the box, you will be missing all the most valuable business content.You need to integrate the search engine of your choice with your repositories, tune it for efficiency, and weigh your content for best results. By the way, that costs you time and money.Did you deploy your new Intranet without a well-defined governance plan? Webopedia says that a governance plan is "A set of roles, responsibilities and processes that an organization would put in to place to guide development and usage of technologies used within the enterprise." Essentially, who decides what content is displayed where, who makes sure content gets updated, and what process is followed to approve changes? This includes a roles/responsibilities/rights matrix that needs to be implemented in the Intranet. Guess what! That is not free either. You will probably find along the way that some of your systems need to be upgraded in order to integrate properly or be searched more effectively, costing more time and money.
Leveraging these powerful platforms can create fantastic, high-value business tools. Just be careful when you are calculating your ROI and forecasting budgets. My first piece of advice would be to engage a consultant early in the scoping process somebody that has led a similar implementation for another company in your industry. Having an accurate and thorough scope document as the primary deliverable of the engagement will help articulate the vision of the end solution and build your budgets to properly set expectations, defining success.